Advantech Total Shield
Complete Technology Solutions for your Business
Advantech Total Shield is a managed service plan designed to take the stress out of managing your business's technology. It gives businesses like yours all the benefits of an enterprise-class IT department with round-the-clock support, at a fraction of the cost. And,  we are locally based in Eugene, Oregon so you always know your IT team is close at hand when you need us.
But what is the Advantech Total Shield?
Advantech Total Shield is the complete solution to the information technology needs of today's modern business. It covers the entire range of advanced technology in a fully managed way that ensures maximum productivity, security, and cost-benefit ratio, with a minimum of stress.
Every service we manage includes:
Full installation
Setup
Maintenance
Support
+ Where an outside vendor is needed we become your single point of contact.
Q - "What kinds of businesses outsource their IT




to a Managed Service Provider?"

A - "All Kinds!"

Schools

Financial Advisers

Dental Offices

Legal Practices

Medical Offices

Hotels
Why do businesses outsource their IT?
Advantech Total Shield Covers all kinds of technology
Microsoft Office 365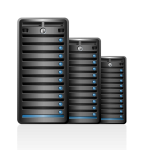 Servers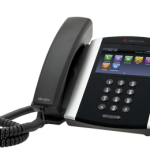 VOIP Systems
Desktops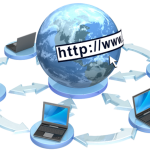 Webhosting
Networking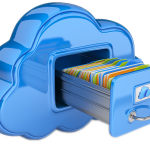 Backup Systems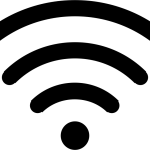 Internet Services
The Four Components of the Advantech Total Shield
A Brief Overview
Managed IT Services
The core of the Advantech Total Shield
Managed IT services from Advantech is your full service, 24/7/365, IT support department.
Phone Support
Remote Support
Onsite-support*
Managed Anti-Virus*
Round the Clock Monitoring
Patch management
Security Monitoring
+So much more
*Included with Platinum Plans
All for a predictable monthly cost that ensures you never have to stress about your technology.
Managed Backup Solutions
Backup & Disaster Recovery
We are your trusted partner for Backup and Disaster Recovery.
Forget clunky do-it-yourself options or painfully slow cloud only services. Our fully managed backup service brings enterprise-grade backups to your office for the ultimate in peace of mind.
Dedicated hardware appliance with no up-front costs
100% in-flight data encryption
Redundant data centers
Customizable retention periods
Options for any size office
Verification and Testing
Cloud Hosted Services
Enhanced with Advantech Total Shield
Advantech Total Shield eliminates the complexity of cloud services by turning them into secure, fully managed services.
We manage all kinds of cloud services
Microsoft Office 365
Advanced VOIP Systems
Threat Management
Webhosting
Advantech Total Shield includes these benefits
Single point of contact
Round the clock monitoring
Remote Management
Just to name a few!
With Advantech Total Shield you gain all the benefits of the latest cloud hosted services managed for you, stress-free.
Technology Consulting
Maximizing Efficiency
Advantech Total Shield isn't just about products, it adds decades of technology experience to your business.
Navigating the waters of technology while keeping your business operating at it's peak is a burden you do not need to carry by yourself. As your IT partner we will guide you though these waters and ensure you reap the maximum benefits from every available technology.
Beyond our constant guidance and advice we provide the following services:
Technology Planning
Security Reviews
Efficiency Auditing